Thinking
Santa HQ: a little something for Christmas!
At PRISM, we not only look to work with people who have truly great ideas, but like to develop our own ideas and take them to market too.
So when we saw that this year was going to be a little different for Santa, we decided to do something about it.
We wanted to use our experience and expertise to help children meet Santa this Christmas via video call, and here's how we did it.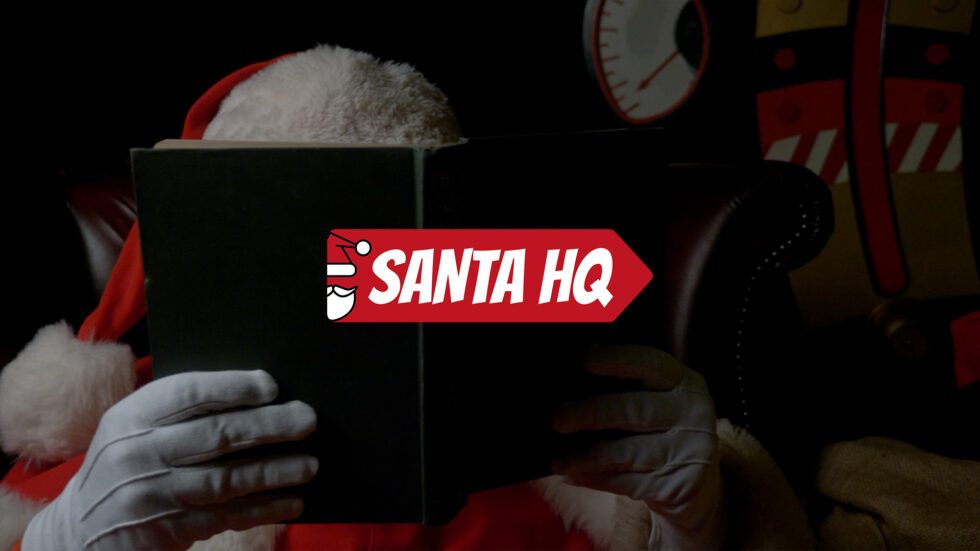 The conception of the idea.
From the ideas initial conception, we were committed and focussed to bringing the magic of Christmas to people in a different and modern way.
But first, we needed a partner who had lots of experience working with Santa and an amazing track record of running events for children. With over 23 years of working with Santa, there could have been no other choice than to partner with Ministry of Fun.
Ministry of Fun are the premier provider of Santa, having run their infamous Santa School for many years, they are the go-to people for Christmas. But not only that, they're also fantastically creative people who make wonderful and magical stories come to life. We wanted to work with them on this project.
After a few initial discussions, we started working immediately on developing the idea together. We needed to solve the problem by not replacing a grotto experience but improving it, and bringing new ideas to the table utilising the technology PRISM could build.
Introducing Santa HQ.
After only a few days, we worked our idea into a conceptual version of what we've built and are offering today. An amazing video lead magical story and experience, including a video call with Santa brought to you via an app.
We've called it Santa HQ, the headquarters for all things Santa.
Santa HQ offers two main experiences this Christmas:
1. The Santa HQ Christmas Adventure – a month long video lead experience for Children to enjoy with exciting and varied content such as singalongs, dancing, arts & crafts, storytelling and outdoor exploring!
2. A video call with Santa including The Santa HQ Christmas Adventure – a unique, personalised opportunity to connect 2020 style with the real Santa himself!
Both experiences are accessed through an Android or iOS application.
Here's a bit more information to explain…
The Santa HQ tech team.
Our team is made up of Founder and Designer Harry East, Project Manager Jodie Handley, and our Developers, Piers Pollard, Dan Carter and Jono Kercher.
We bring with us many years of experience and expertise delivering apps, websites and platforms across a vast array of industries. Delivering a product of this size, scale and complexity is not easy, and our team has taken the utmost care and consideration for every component.
We not only wanted to create a product that worked well and looked great, but also one that had equal consideration for data privacy, security and safety of our customers and the children using the app. We took this very seriously so you can be safe in the knowledge that your information and privacy is protected.
Happy Christmas!
We understand that Christmas is going to be a bit different for everyone this year, so we hope what we've created puts a smile on you and your families faces this year.
We're super proud of what we have created and can't wait to see children using the app and meeting Santa via video call.