Thinking
Productivity advice if you're starting up, and working from home
Spoiler alert. The secret isn't more coffee, earplugs or a magical time management app – though some days that'll do.
Trends are changing, and remote working is now becoming a full-time career choice for many. But you may find it hard to focus and to be productive. This recent culture shift has given many the chance to start their own business. But how do you learn to be and stay motivated and productive without the encouragement and camaraderie of those around you?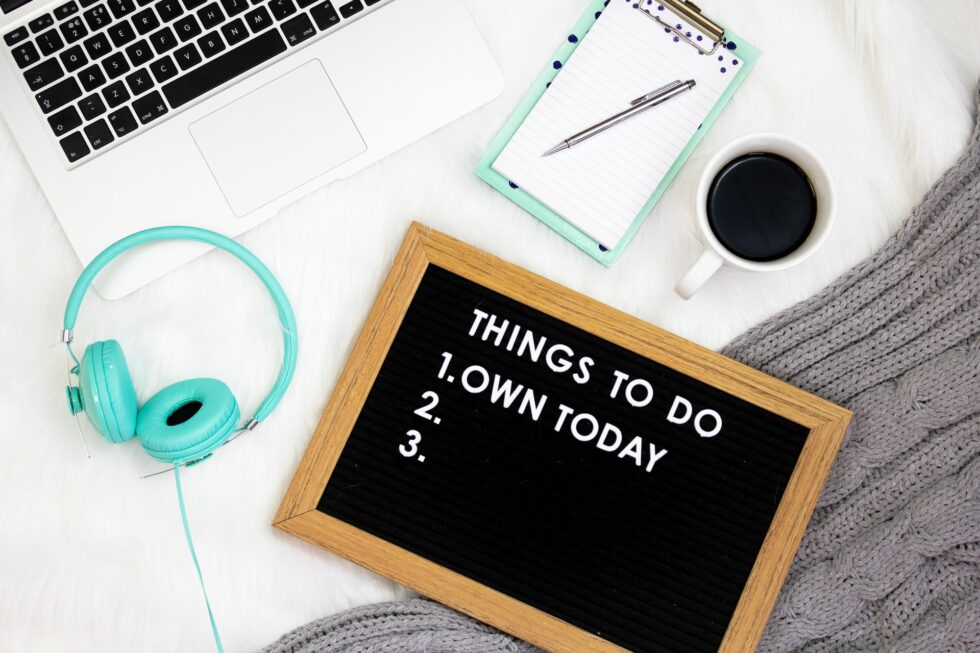 It's all about the tools 
Before we dive into the tools I find most useful, it's important to note that there are tonnes of productivity apps out there, choosing the right ones to use is often the predicament. Juggling 20 different apps, hoping it'll keep you and your team productive ironically might be the least productive thing to do. 
Here are just a few of the tools we use to keep things organised:
Slack
The one tool our team could not live without. Slack is a productivity tool for communicating with team members. You can directly message your co-workers and create slack channels to manage individual projects and groups of people separately. You can also video call and screen share with your entire team which is particularly important when working from home.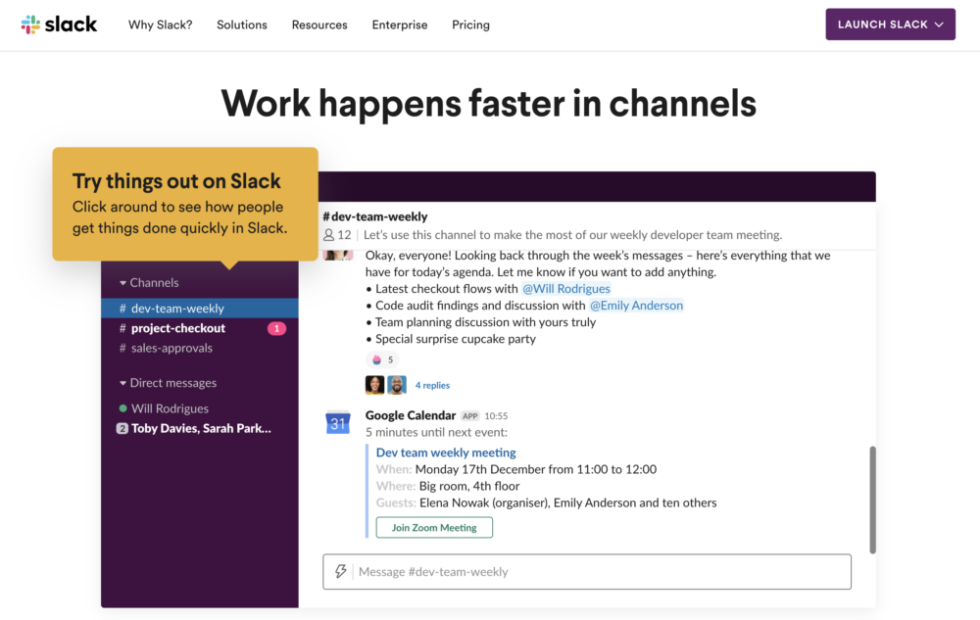 It pretty much gives you everything you would need for online communication. It replaces a lot of emails, meaning you save time writing lengthy emails when you can fire instant messages over to your teammates or start a group call to get answers or issues resolved a lot more quickly. And the good news is for small teams, all of the internal features are free!
Jira
Jira is a project management tool that helps teams track the status of their tasks, organise work, track project progress, and meet crucial deadlines. It's easily customisable for your needs and comes with many different features that help to boost team productivity and ensure project success.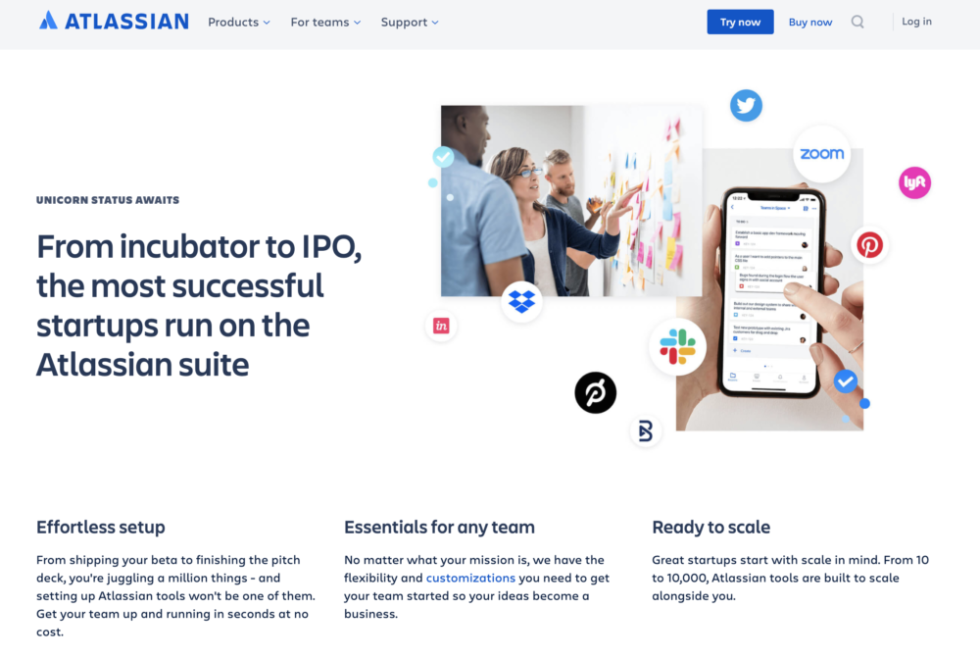 You can see a list of your tasks and prioritise them so you know exactly what to work on next once you have completed a task. This minimises the amount of downtime between tasks as you're not distracted by thinking about what's up next. It's also great if you have multiple people working on the same project as it gives you clear visibility of who is working on what and team members can see exactly what stage a project is at, helping the project to progress to completion in the quickest and most efficient way possible.
Jira is also free up to 10 users which is ideal for a startup. 
Notes
Don't rely on your memory, it'll fail you when you really need it. Our team uses whatever notes app they're comfortable with, because everyone has a different way of taking notes. It could be evernote, bear, ullyses or just the native notes apps.
Make sure you write everything down in one place with quick and easy access. You might be on a call and need to write some key comments or actions, or be wide awake at 1am with a great blog idea that you'll likely forget when you wake up the next morning!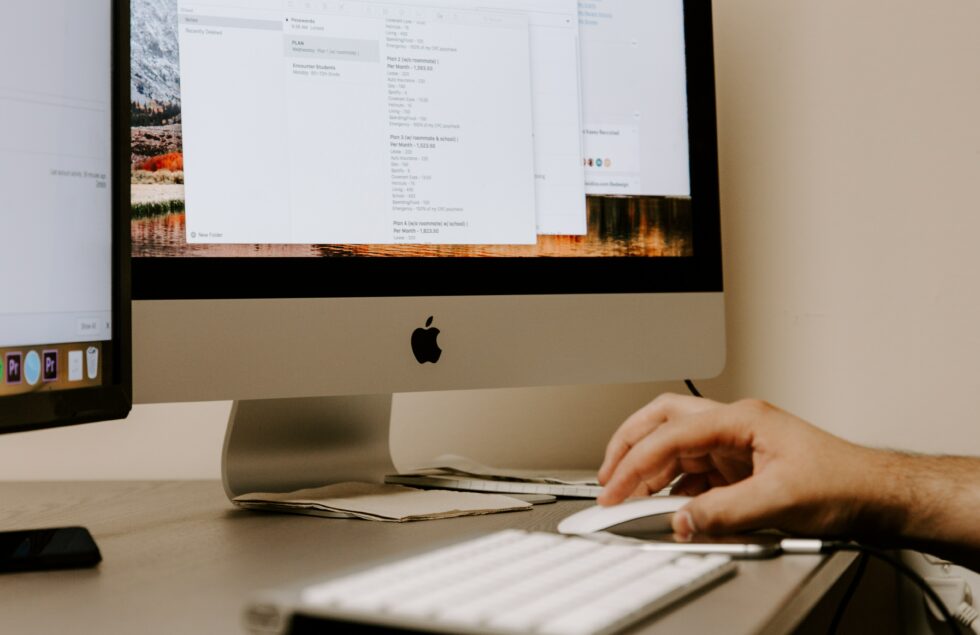 I have tried so many productivity / to-do list apps, so many in fact I couldn't even tell you the names of them all. I've wasted too many hours trying to set them up in a way that is usable and more efficient in the long run, to then not use them at all because they take up so much time to keep them organised and updated. I find myself defaulting back to the Notes app on my Mac – you'll have an equivalent if you're not a Mac user. I know it's basic, but that's all you need. I keep it open on my desktop all the time and make simple checklists ordered in priority for the day. And at the end of the day I make sure it's updated with a list ready to start the following day. You can also synchronise your accounts on your phone so that no matter where you are, or what time it is, you have quick access to the same notes. 
Google Suite
The Google Suite of apps has absolutely everything you need for your startup including Gmail, Docs, Drive, Calendar and Meet. Most of these features are free, or very low cost, with the whole suite of apps starting at just over £4 a user! We use the entire Google Suite at Prism as it's ridiculously easy to use and with everything you need in one place it's a no brainer.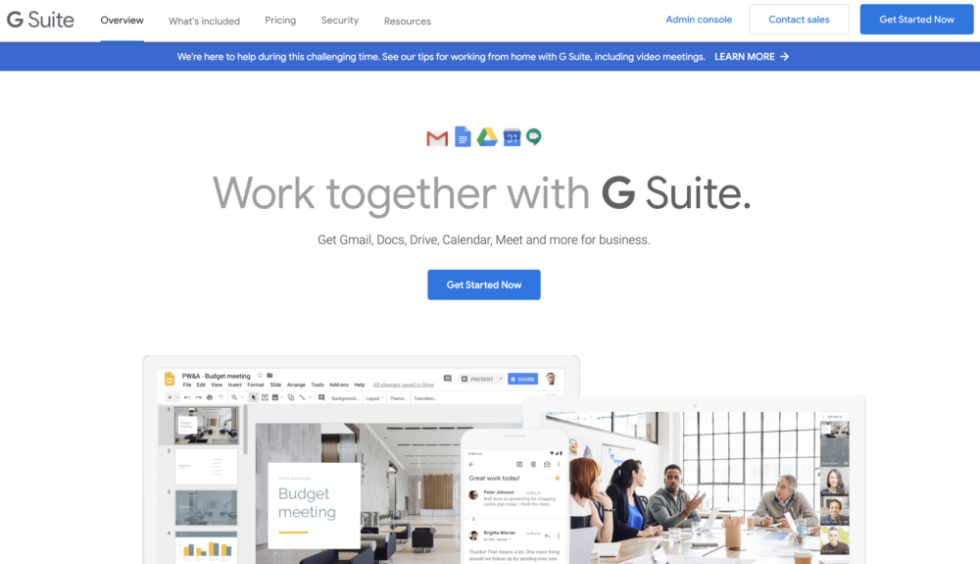 You can work closely with a colleague and co-edit the same file at the same time with Google Drive, making it really efficient to get to the final version of the document a lot quicker! With access to Google Meet too, there's no need for extra tools like Zoom which is only free for the first 40 minutes! Like most people we often end up using Teams, Zoom even skype! Do you remember skype? But Google Meet is just right for us.
The tools are in place but you're still having productivity issues!
So what do you do now, how can you improve the overall productivity of your startup? Well here are 5 methods to try out which have proven to be very helpful for us in the past. 
Choose the right tools to increase productivity.

Check ✅ Follow the guidance above, do your own research, and you'll find the right tools suitable for your business. Tools are vital as long as you choose the right ones. Remember having too many productivity tools can be counterproductive.

Manage less and get better results.

Encourage autonomy by not micromanaging. The best way to encourage productivity and to seek motivation is to let people take ownership of their own work and their own time management. If the work is deadline driven, make sure they know the ultimate delivery date but if you let them be independent and trust them to get on with it, chances are they will just crack on with it and deliver as quickly as they can.

Keep track of time.

Time management is so important to remain productive. Especially for startups, the chances are you're juggling a lot and you have a list as long as your arm to complete! Break out your day and timebox certain hours to complete particular tasks. By giving yourself a window, you will complete it. Give yourself 30 minutes or 2 hours to complete the same task and you will complete it within that window. Try to push yourself, whilst being realistic and you'll find you're a lot more motivated and productive in that time!

Learn how to prioritise.

It's important to feel productive, so you need to keep ticking off those items on your to-do list. Now it's easy to just tick off the quick wins to make you feel like you've done more work but actually your to-do list is so long and so unorganised, you're not actually being productive. A big task due for tomorrow which should have been important for today is now urgent, and you're running out of time so you rush it. It gets to the end of the day and it's not complete – now do you feel like it was a productive day? Prioritising your to-do lists will make sure all of your important tasks are done for the day, get them out of the way and then you can work through the quick wins to feel good about what you have achieved for the day.

Try to make work fun!

Maintaining fun at work is imperative for building a great culture  and this can be 10x harder when working from home. It can be hard to get the same level of engagement and "banter" whilst working from home. Make sure you have regular calls, chats and video calls to keep up the team spirit. 

I am lucky to work with an amazing team where we all get on so well. Just like in a real office environment, we joke around, we make fun of each other and we send each other stupid GIFs. Keep it light hearted and enjoyable, but know when to get your head down and focus. The balance will keep everyone motivated and productive.
Top Tip
The use of productivity tools can simplify many aspects of your business processes, managing to keep team members more productive and efficient. However, your success lies in being able to choose the right tools for your business.
An organised and happy person is a productive person. Try out the productivity tools and methods above, and no doubt you'll see the benefit!