Thinking
How do you like your cookies? Some tasty examples and some recipes for disaster!
You know that annoying thing you see at the bottom of the website you're visiting. You've probably clicked on it before reading this article. Cookie notices, love them or hate them, are a necessary evil. Your cookie experience is the very first impression someone gets of your site, and if it's a bad one, they probably won't make it through your site at all. 
We're quite happy to click a straightforward accept or reject pop up, it's almost like second nature. But let's be honest, some brands have really interpreted this legislation badly.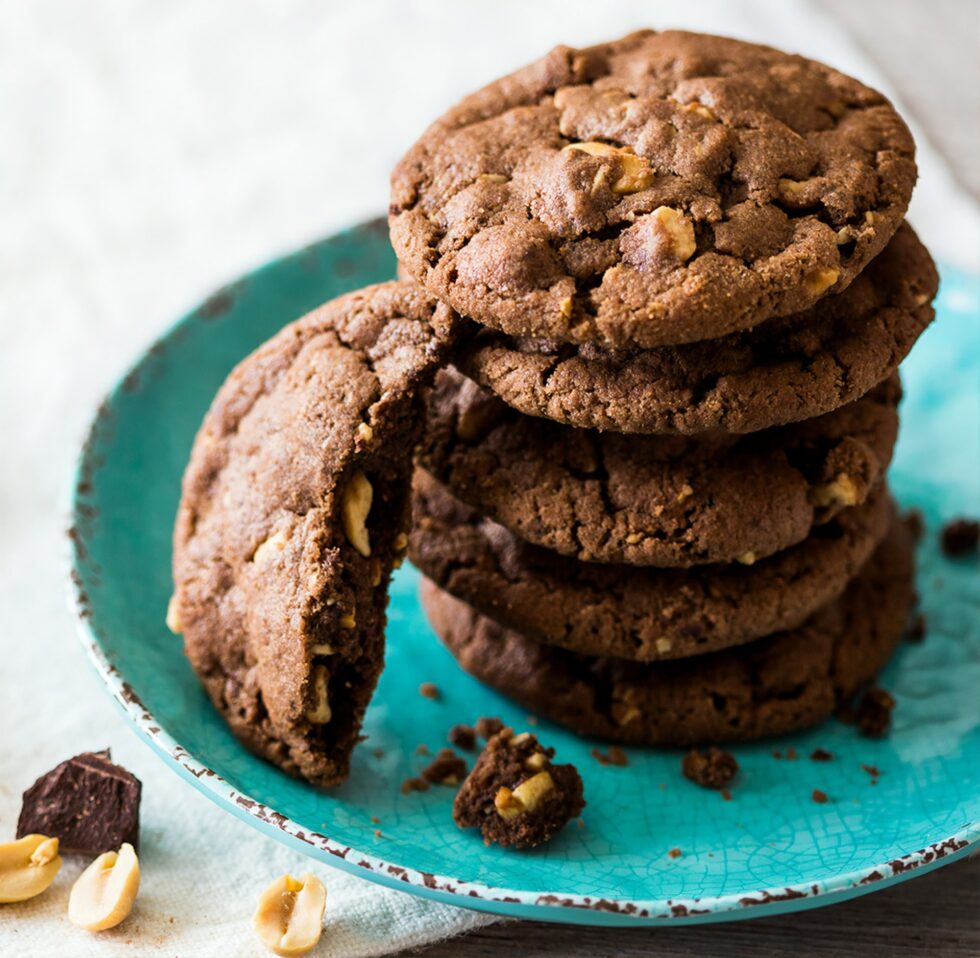 First, what is a cookie?
Before we go into examples and learn from the good, the bad and the ugly, I should explain what a cookie actually is and why we use them… 
To put it simply, a web cookie is a small bit of text that is sent to your browser by a server whilst you're browsing a website. A cookie's purpose is to carry bits of useful information about your interaction with the website and to record any browsing activity. 
There are three main uses: 
To remember settings on a website

To understand how users are using your site

To authentication services like logging in or to make sure users are logged in securely
Last year it became EU law for brands to make sure users give opt-in consent 'after being provided with clear and comprehensive information' (here are the official rules). 
Sometimes we're also asked if we wish to accept marketing preferences at the same time, but this essentially opting you into receiving marketing communication from the brand and is separate from the marketing cookie consent. 
There are essentially two ways of getting people through a cookies policy.
Personalisation – allowing visitors to customise their cookies experience with opt in and out options. 
Proceed at your peril – by visiting this site, you accept all of the cookies we're going to throw at you. 
Both of these options can be implemented to varying levels of success and experience. Here's a few examples.
Jamie Oliver's cookie pop up is far from 'pukka'. 
First of all, the cookie pop up covers the entire screen on mobile, so you have no choice but to make an action before you even get to the landing page. And although it looks like a clear green accept button with all toggles off, what you're actually doing is accepting for all toggles to be turned on. Sneaky small print! 
Besides being stuck in a maze of cookie preferences, even when you feel like you've mastered your way through and turned off all cookies, you're so confused you're not sure whether they're on or off and just give up. Making it too complicated and too difficult to turn off cookie preferences is not going to win your users' trust.
Another poor example is from BuzzFeed.
It's complete overkill… the screenshots say it all! As soon as you land on their site you're not just greeted with a simple cookie banner, you've got a full page of cookie policy blurb, you can't even see the rest of the site. What's wrong with a 'see our cookie policy for more info' link to keep it short and sweet? 
BuzzFeed has hundreds of options you can toggle individually, but who has time for that?! Thank god for the 'object all' button if you manage to dig deep enough and get that far through all of the settings. Gah it's stressfully confusing. But I guess that's the idea? Brands want to make it difficult and long winded so we just 'agree and exit', give them our data and get on with our lives. Such an overwhelming amount of information – it's just not necessary. 
Does anyone actually do it well?
The key is to keep it simple. Give a simple yes or no to using cookies with an option in your cookie policy to tailor preferences further. The NHS website does this brilliantly and is completely transparent with their users. When you land on their website you immediately have two equally sized CTA buttons to accept or reject. Within seconds I can click 'Do not use analytics cookies' and it does actually turn them off.
Top Tip
A cookie pop up is always an afterthought, but it shouldn't be. You should be thinking of the most simple and non-intrusive ways to ensure your users know that they're being tracked through the site as soon as they arrive, with a simple accept or reject.
The most common example is a cookie bar in the header or footer. Yes, this is boring. Yes, this is uninspiring, BUT it does not affect your users journey, it's not obstructive and it does not confuse your visitors. What more could we ask for?!
Take a look at Airbnb's example. Simplicity is key here. You have the option to quickly dismiss the bar by clicking continue, or if you want to tailor your preferences it displays it in a modal where you can tab between the settings. You can quickly toggle deactivate as a global setting for each cookie type and job done. We can continue browsing for those sought-after staycations!
Though a cookie policy may be a boring legal requirement, it is the first impression you have of a brand online. So keep the UX simple, and why not play around with the wording to make it more interesting. Innocent always pull it out the bag with their branding so I knew they'd be great inspiration. I'll just leave this link here – https://www.innocentdrinks.co.uk/ 👏.