Thinking
Top 5 benefits of having your digital marketing under one roof
Outsourcing your digital marketing to a digital agency is a logical solution, but it won't always translate into a successful online presence for your business. All too often, digital agencies are too focused on one particular area of digital marketing, such as SEO, and end up neglecting other key areas, such as web design & development, social media and content creation. To truly grow your business online, you need to partner with a 'full-service' all-encompassing digital agency that will look after all areas of your digital marketing under one roof.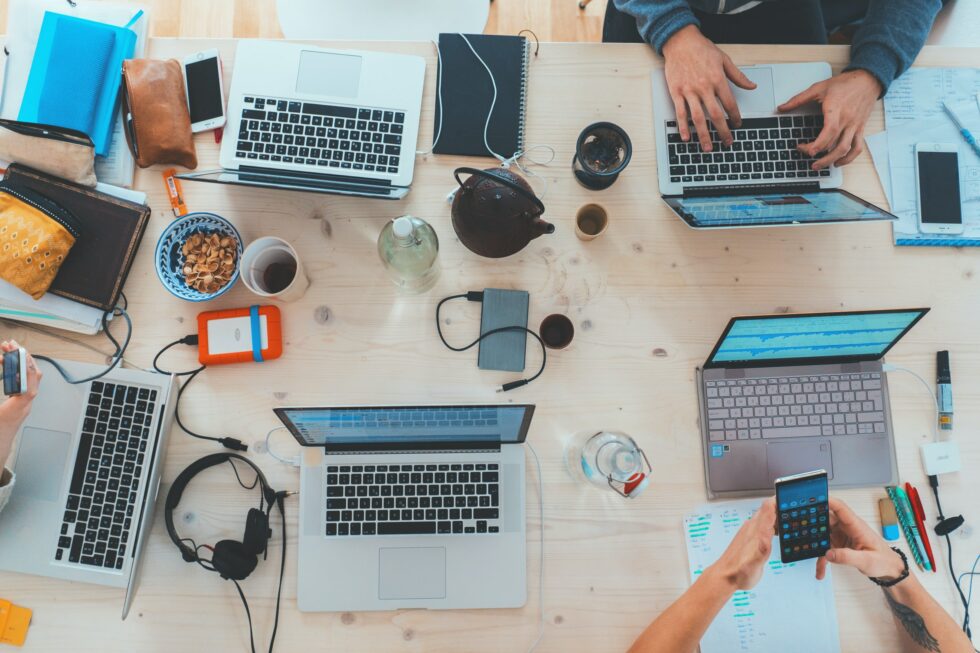 So what does a full-service digital marketing agency actually mean? 
A full-service digital marketing agency emcompasses all marketing efforts to reach customers online, to promote a business, to generate leads and to drive sales. This includes activities such as marketing strategies, website design and development, SEO, social media, PPC, blogging, email marketing. The list goes on…
It's common for digital agencies to offer a selection of these services, and sometimes may only focus on one of them, but this also means that businesses will then need to manage more than one agency to achieve the results they want. Sounds like a headache right?
Now here's where the real benefits of a 'full-service' or an 'outsourced marketing team' comes in!
1. Cost savings 
The knowledge and expertise of the people who make up a digital agency is the most valuable asset a business could have. But this kind of expertise comes at a huge cost to hire in-house, especially for start-ups or SMEs. The best thing about having an outsourced marketing team rather than an in-house marketing team is that you are not paying for the overheads. You're not employing full-time expensive resources to wait around when things get quiet for the next graphic that needs designing, social post that needs writing or new campaign that needs planning. 
2. Simplify communication
When you choose to outsource any area of your business, you do risk running into some communication issues. However, by partnering with an agency that handles all aspects of your online marketing under one roof, you don't have to keep up with multiple partners, multiple streams of communications and multiple tasks and deadlines. Instead, you'll have
one dedicated point of contact that will ensure all aspects of your digital marketing strategy are working towards the same common goal.
3. Efficiency
Don't create more work for yourself. The idea of outsourcing your entire digital marketing means that you can free up your time to run and grow your business. Outsourcing to multiple agencies means more time spent in meetings and juggling communicating your goal and requirements to everyone, separately. By having all digital marketing under one roof, you can free up your time, and look forward to the one weekly or fortnightly catch up call to discuss the holistic view of your marketing. 
4. Transparency and honesty
When you decide to take all of your marketing to a digital agency, you're not just forming a business/supplier relationship, but a long term partnership; where building a personal and trusting relationship is key. A digital agency's goals should be perfectly aligned with their client's goals, but for this to work, there needs to be transparency and honesty at all times. 
5. Consistency
Consistency, a no need for concern zone when it comes to handling all of your marketing needs under one roof. Though if individual employees currently handle certain aspects of your marketing, there could be a cause for concern due to conflicting marketing messages through retrospective channels etc. With a digital agency handling all of your marketing, you can guarantee consistency through messaging, branding and design… all through that one robust marketing strategy they created at the start of your partnership. This is super important to ensure your brand remains recognisable in a sea of competition! 
—
Using an outsourced digital agency is pretty much the equivalent of an in-house marketing team, just elsewhere, with all the added benefits! Whether it's a planned and considered campaign or a quick last minute page needed on your website, your digital agency can pick up your marketing request and action it immediately, no matter what it is. Small digital agencies like us at Made By Prism thrive off of the ability to be agile and with our tightly-knit team we're able to collaborate cohesively to ensure business requirements and goals are constantly met.